About Us
Our Team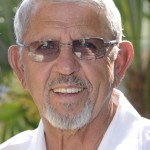 Jerry Sharplin
Chairman of the Board & General Contractor
jsharplin@sharpcohotels.com

In 1982, Jerry Sharplin who was then an industrial contractor in Start, LA, built his first motel, a Best Western in Delhi, LA. Since that time Jerry has developed or participated in the development of more than 15 hotels. Mr. Sharplin also assisted two of his brothers in the development of their properties as well. In his free time Jerry enjoys creating metal artwork in his blacksmith shop and spending time with his grandchildren.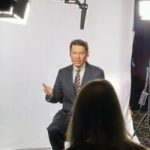 Jay Sharplin
President
jmsharplin@sharpcohotels.com | linkedin

Jay Sharplin went to work in the family business learning hotel basics from maintenance and cleaning to customer service. Over the next twenty years Jay ascended up the chain of command to an ownership position. Through the years Jay has built strong relationships with brands, vendors, other hotel operators and most importantly, our guests, allowing Sharpco Hotel Group to evolve with relative ease. In the past, Jay served as President of the Natchitoches Jaycees, three years as Chairman of the Board for the Natchitoches Area CVB and was given the Entrepreneurial Excellence Award by Natchitoches Chamber of Commerce in 2012.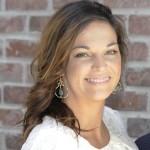 Lauryn Sharplin
Director of Sales and Marketing
lsharplin@sharpcohotels.com

Lauryn Sharplin began working with Sharpco Hotels in 2004 while earning her degree at Northwestern State University for Hospitality, Management, and Tourism. Upon graduation, Lauryn worked as Front Desk Manager of Holiday Inn Express for 2 years before becoming the Sales Manager for all the Sharpco Natchitoches Properties. Lauryn also went back to school in 2009 and pursued a degree from the Le Cordon Bleu Culinary Baking & Patisserie in Austin, TX. Upon graduation she moved back to Natchitoches and has served as the General Manager of the Comfort Suites Natchitoches since it opened in 2011. In her spare time Lauryn stays involved in various community organizations such as the Les Amies Service Organization, Natchitoches Tourism Commission Board, Natchitoches Chamber of Commerce, Natchitoches Young Professionals, and the American Cancer Society.
Past Hotel Developments
construction, ownership, consulting
| | | |
| --- | --- | --- |
| 1982 | Best Western | Delhi, LA |
| 1984 | Comfort Inn | Monroe, LA |
| 1986 | Stratford House | Monroe, LA |
| 1987 | Comfort Inn | Bastrop, LA |
| 1990 | Best Western | Mansfield, LA |
| 1992 | Best Western | Natchitoches, LA |
| 1994 | Best Western | Pineville, LA |
| 1996 | Guest House Inn | Alexandria, LA |
| 1998 | Holiday Inn Express | Natchitoches, LA |
| 2007 | Holiday Inn Express | Natchitoches, LA |
| 2007 | Holiday Inn Express | Alexandria, LA |
| 2009 | Days Inn | Natchitoches, LA |
| 2010 | Comfort Suites | Natchitoches, LA |
| 2010 | Woodlands Inn | Coushatta, LA |
| 2016 | Holiday Inn Downtown | Alexandria, LA |
Awards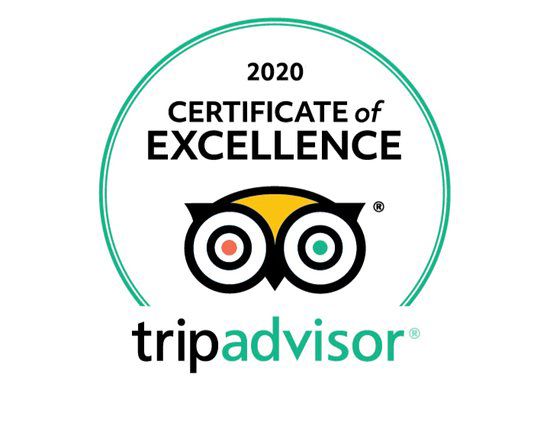 Holiday Inn Alexandria
2020 Winner TripAdvisor Certificate of Excellence
Holiday Inn Alexandria, Best Western & Comfort Suites Natchitoches 2019 Winners TripAdvisor Certificate of Excellence
Holiday Inn Alexandria, Best Western & Comfort Suites Natchitoches 2018 Winners TripAdvisor Certificate of Excellence
Comfort Suites 2018 Gold Award by Choice Hotels

Holiday Inn Alexandria 2018 Louey Award Louisiana Travel Promotion Association
Accommodation of the Year/Full Service Lodging
Holiday Inn Alexandria and Best Western 2017 Winners TripAdvisor Certificate of Excellence
Comfort Suites 2017 Gold Award by Choice Hotels

Comfort Suites 2017 Louey Award Louisiana Travel Promotion Association
Accommodation of the Year/Limited-Service Lodging
Comfort Suites 2016 Winner Trip Advisor Certificate of Excellence

Comfort Suites 2016 Gold Award by Choice Hotels

Comfort Suites 2015 Gold Award by Choice Hotels


Comfort Suites 2015 Winner Trip Advisor Certificate of Excellence

Comfort Suites and Best Western 2014 Winners Trip Advisor Certificate of Excellence

Comfort Suites 2014 Platinum Award by Choice Hotels
Comfort Suites 2013 Platinum Award by Choice Hotels

Comfort Suites 2013 Winner Trip Advisor Certificate of Excellence

Best Western Directors Award 2012