Jerry Sharplin
Chairman of the Board & General Contractor
In 1982, Jerry Sharplin who was then an industrial contractor in Start, LA, built his first motel, a Best Western in Delhi, LA. Since that time Jerry has developed or participated in the development of more than 15 hotels. Mr. Sharplin also assisted two of his brothers in the development of their properties as well. In his free time Jerry enjoys creating metal artwork in his blacksmith shop and spending time with his grandchildren.
Jay Sharplin
President
Jay Sharplin went to work in the family business learning hotel basics from maintenance and cleaning to customer service. Over the next twenty-five years Jay ascended up the chain of command to an ownership position. Through the years Jay has built strong relationships with brands, vendors, other hotel operators and most importantly, our guests, allowing Sharpco Hotel Group to evolve with relative ease. Jay is a board director for the Louisiana Travel Association and a national delegate with Choice Hotels Owners Council. Also volunteering on boards at Northwestern State University, Louisiana College and Natchitoches Crime Stoppers. In the past, Jay served as President of the Natchitoches Jaycees, three years as Chairman of the Board for the Natchitoches Area CVB and was given the Entrepreneurial Excellence Award by Natchitoches Chamber of Commerce in 2012.
Lauryn Sharplin
Director of Sales and Marketing
Lauryn Sharplin began working with Sharpco Hotels in 2004 while earning her degree at Northwestern State University for Hospitality, Management, and Tourism. Upon graduation, Lauryn worked as Front Desk Manager of Holiday Inn Express for 2 years before becoming the Sales Manager for all the Sharpco Natchitoches Properties. Lauryn also went back to school in 2009 and pursued a degree from the Le Cordon Bleu Culinary Baking & Patisserie in Austin, TX. Upon graduation she moved back to Natchitoches and has served as the General Manager of the Comfort Suites Natchitoches since it opened in 2011. In her spare time Lauryn stays involved in various community organizations such as the Les Amies Service Organization, Natchitoches Tourism Commission Board, Natchitoches Chamber of Commerce, Natchitoches Young Professionals, and the American Cancer Society.
Patricia Nicholas
Operations Manager
Patricia Nicholas has over 45 years of experience in Hospitality Management with 17 of those in the hotel industry. In February 2022, she was appointed as the Operations Manager for Sharpco Hotels Group. Through her years of hotel service, Patricia has gained proven leadershiip expertise in hospitality operations, sales, and staff development, making her a valuable asset to any hotel enterprise. Patricia is a powerful workforce and uses her positive attitude and tireless energy to encourage others to work hard and succeed. In her free time, Patricia enjoys spending time with family and friends, cooking, camping and attending NASCAR races. She also serves as a volunteer firefighter for her local fire district.
pnicholas@sharpcohotels.com
Marybeth Smith
Corporate Administrator
Marybeth Smith has an extensive background in leadership roles in various business sectors. She is currently the Corporate Administrator and Human Resources for Sharpco Hotels Group. Prior to joining our company, she worked on the executive team for one of the largest Ophthalmology practices in the state. Her strong work ethic, professionalism, and well-established background in operations, corporate finance, and human resources management makes her a critical part of our success. She is passionate about the work she does and looks forward to successfully contributing to the hospitality industry. When not at work Marybeth enjoys spending time with her three children, granson, and fur babies. She is an avid softball mom and loves traveling to watch her youngest excel in a sport she loves.
msmith@sharpcohotels.com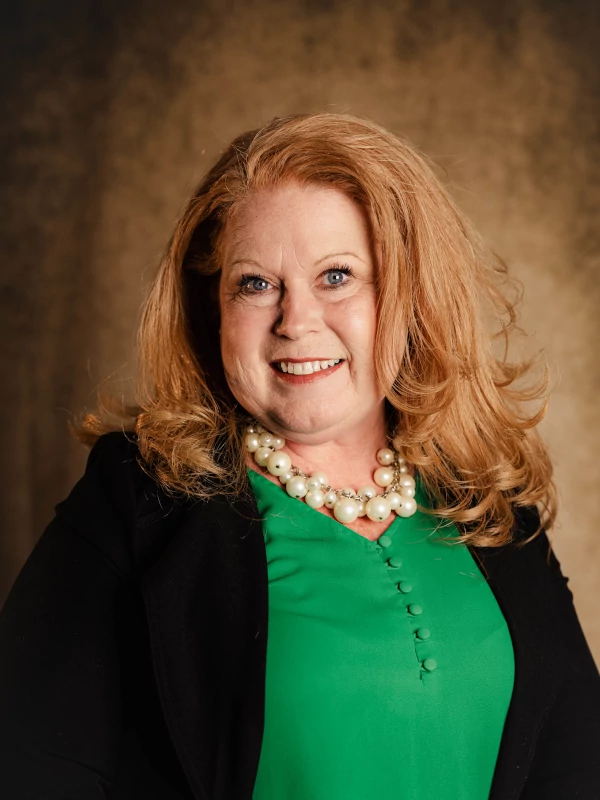 Melissa Buxton
Regional Director of Sales/Marketing
Melissa serves as the Regional Director of Sales/Marketing. Melissa leads the sales and marketing division for the company by supporting, assisting, training and directing all sales and marketing efforts throughout the company. With more than 18 years of hotel experience in both operations and sales, Melissa brings a vast amount of experience in sales, marketing, training, and leadership in full-service, boutique, select-service and extended-stay portfolios. After gaining experience in all facets of management she quickly moved to corporate leadership positions in sales and marketing with Gulf Coast Hotels, Frontera and Hotel Equities, to name a few. Her experience includes hotel transitions, renovations and openings with over 20 different franchised brands, including Choice, Wyndham, Hilton, IHG and Marriott. When not working, Melissa and her husband enjoy traveling and visiting with their seven children.
MBuxton@sharpcohotels.com
Tiffany Slay
Sales Manager, Holiday Inn Alexandria
Tiffany has 25 years in the sales industry. Having traveled extensively across the United States and Canada, she uses that remarkable insight through experience to allow her to work with guests from all walks of life and many different cultures. A wife and mother, Tiffany and her family enjoy travel and the great outdoors in their free time.
tslay@sharpcohotels.com
Barbara Hayes
General Manager, Holiday Inn Alexandria
Barbara has over 30 years of experience in the hospitality industry, beginning her career in Downtown Washington D.C. For the past decade, Barbara has developed a strong reputation serving the Monroe/West Monroe market as Director of Sales for various properties and brands including IHG, Wyndham, and Courtyard, Prior to joining Sharpco Hotels Group in 2023, Barbara was cultivating relationships in tourism and hospitality in Central Louisian as Sales Manager for the Alexandria/Pineville Area Convention and Visitors Bureau. Barbara's favorite personal achievement is raising two sets of twins, and in her spare time enjoys traveling and spending quality time with her husband and four children.
bhayes@sharpcohotels.com
Deanna French
General Manager, Comfort Suites Natchitoches
Deanna French joined Sharpco Hotels Group in March 2023 as the General Manager of the Comfort Suites. Prior to joining the Sharpco Team, Deanna worked for a financial institution for 16 years. Deanna began her journey in the hospitality industry, like most, as a Front Desk Agent at a Hilton brand property and then later worked up the ladder to managing multiple IHG properties. She's very passionate about the work she does and looks forward to successfully contributing to the hospitality industry. When not at work Deanna enjoys spending time with family and friends along with doing other numerous activities.
EPrice@sharpcohotels.com
Lisa Scaife
General Manager, Day Inn Natchitoches
Sally Halm
General Manager, Holiday Inn Express Natchitoches
Sally has 46 years in the hotel business, a large majority with Sales & Marketing/ Marriott International throughout the Hawaiian Islands. Sally also worked for an Equestrian Resort in Carmel Valley, CA, and with Fairmont Hotel Corporation in New Orleans and San Francisco. Sally has been married for 48 years, and family consist of two pups. Sally enjoys cutting grass and entertaining guests in her home.
shalm@sharpcohotels.com
Elaine Sparks
General Manager, Best Western Natchitoches
Elaine began her career in the hospitality industry as a night auditor for Sharpco Hotels in 1992. She worked her way up to General Manager and have managed multiple hotel brands over the last 25 years. In 2019 Elaine came back full circle to Sharpco Hotels Group working in Sales and then became General Manager of the Best Western in Natchitoches. Elaine has been married for 44 years with three children, three grandchildren and three great grandchildren.
Elaine loves spending time with her family whether on the lake, RV camping,traveling or simply sharing a church pew with them all on Sundays.
esparks@sharpcohotels.com
Ej Bohnett
Facilities Manager
Anonymous
Secret Shopper
Anonymous enjoys staying at Sharpco Hotels Groups hotels "under the radar". Anonymous reports back to Sharpco Hotels Management team on what they have found before, during and after their stay. Having Anonymous on the Sharpco Hotels Group team ensures all of our staff are aware and on point regardless of the time of day or what supervisor is present. Anonymous enjoys spending time with their family and resting peacefully in our properties.
1982
Best Western – Delhi, LA
1984
Comfort Inn – Monroe, LA
1986
Stratford House – Monroe, LA
1987
Comfort Inn – Bastrop, LA
1990
Best Western – Mansfield, LA
1992
Best Western – Natchitoches, LA
1994
Best Western – Pineville, LA
1996
Guest House Inn – Alexandria, LA
1998
Holiday Inn Express – Natchitoches, LA
2007
Holiday Inn Express – Natchitoches, LA
Holiday Inn Express – Alexandria, LA
2009
Days Inn – Natchitoches, LA
2010
Comfort Suites – Natchitoches, LA
Woodlands Inn – Coushatta, LA
2016
Holiday Inn Downtown – Alexandria, LA
2021
Church Street Inn – Natchitoches, LA
sharpco hotels group
Sharpco Hotels Group, a hotel development and management company headquartered in Natchitoches, Louisiana with a mission is to provide the best lodging experience always focusing on three principles: Value, Exceptional Service and Cleanliness. Connecting and creating memories for business or for pleasure is our ultimate commitment to each and every guest.
Our company is a multi-brand management company with an ability to work within a variety of ownership structures, maximizing the value of the owner's asset through its expertise in balancing the priorities of its guests, owners and associates. We have extensive experience in repositioning hotels and the development of products to adhere to franchise standards while keeping costs within budgets.
Our services are offered through development consultation, pre-opening services, re-development, operational solutions, construction, strategic marketing, bookkeeping services and property management.
Sharpco Hotels Group
5135 University Parkway Suite 308
Natchitoches, Louisiana 71457
Tel: (318) 352-9198
Sales Office Tel: (318) 352-7532